With the improvement of the level of the pharmaceutical industry and the introduction of the new OTC drug policy, the industry's requirements for pharmaceutical packaging will move toward safer, more convenient, faster and more environmentally friendly. At present, most pharmaceutical packaging in the industry is similar, the quality is generally unstable, and the medicinal plastic moisture-proof cover plastic bottle with moisture-proof function and deoxidizer function is less, and nearly 70% of pharmaceutical packaging does not meet international standards. Most domestic pharmaceutical packaging companies do not pay attention to the research and development of technology and new materials, and their investment in technology is still relatively small. The added value of the overall packaging materials is low. In the international market, pharmaceutical packaging accounts for 30% of the value of pharmaceuticals, while in domestic, only 10% is far behind the international market.
With the increasing trend of consumers' self-purchasing, the pharmaceutical market is getting bigger and bigger, the pharmaceutical packaging market is changing from glass products to plastic products, and plastic medicine packaging is receiving more attention and attention. Pharmaceutical companies have gradually improved the appearance of packaging, packaging design and packaging quality, and OTC drugs are more prominent.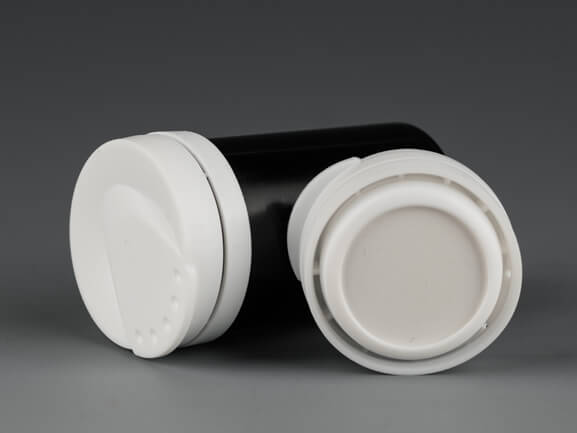 test strip tube caps
According to this situation, Shijiazhuang Xinfuda Pharmaceutical Packaging Co., Ltd. has newly developed an oral solid medicinal plastic bottle with desiccant cap, and a small drug warehouse in the moisture-proof caps can contain deoxidizer and desiccant. It has anti-theft ring and anti-child opening auxiliary function, and has good sealing performance. It conforms to the national pharmaceutical packaging materials and container registration certificate, and does not need aluminum foil sealing.
moisture proof cap bottle