Desiccant caps series is a new design for medicine and health care container, which can keep tablets and capsules dry and safe. Spiral desiccant closures mainly used in effervescent tube and some plastic medicine bottle.


spiral desiccant cap
Spiral desiccant cap made of silica gel, store and spiral. Silica gel can absorb water and keep the bottle dry. Store can store desiccant. Spiral can prevent tablets and capsules damage.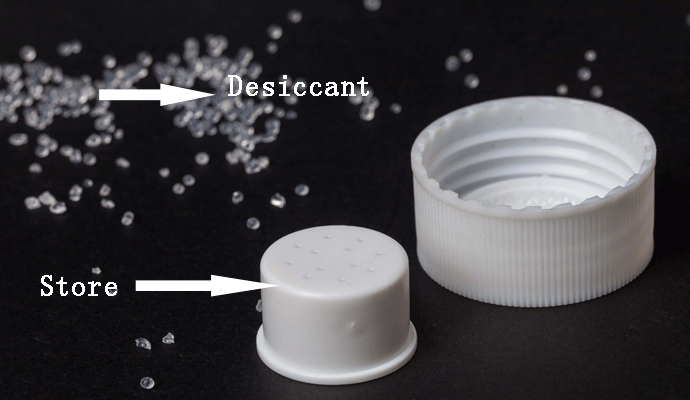 desiccant closure with CRC
Moisture proof tamper cap was divided into spiral desiccant cap and desiccant closure with CRC.