Plastic syringes for veterinary are available in 5, 8, 10, 13, 20, 30 and 60cc, with two different cannula which form into one body with the syringe. Syringes are suitable for any kind of product: liquid, paste or gel. They are indicated to allow a controlled and precised dosage of creams, gels, lubricants, adhesives, sealers, inks, additives, abrasives, etc. Plastic syringes are made of low and high density Polyethylene, as well as of Polypropylene (non toxic materiales). They are stamped by serigraphy methods, syringe factory have a graduated scale printed by tampography according to the clients necessities.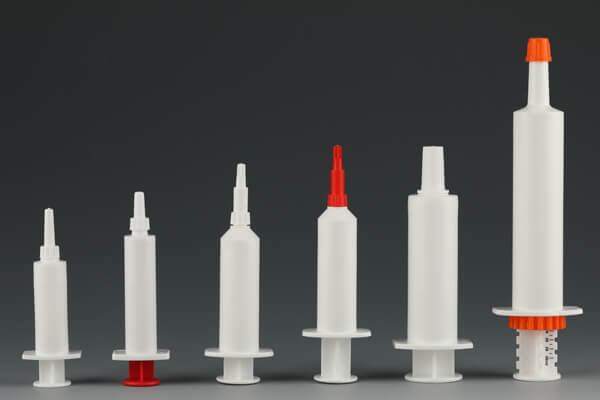 plastic veterinary syringe

Our plastic syrunges application as following:
Veterinary laboratories for antimastitis, antiparasitic and nourishing treatments.
Pest laboratories for insecticide products,
Animal odontological laboratories.
Industries for adhesives.