Xinfuda produces nutritional supplement containers inclusing round, tube, square bottle. There are also many different caps to meet these bottles, like child resistant cap, desiccant cap,spiral desiccant cap and screw cap. In the Nutritional Supplement index you will find a great selection of bottles, jars and tins that could be perfect for packaging vitamins, powders, liquids and many other nutritional supplement products.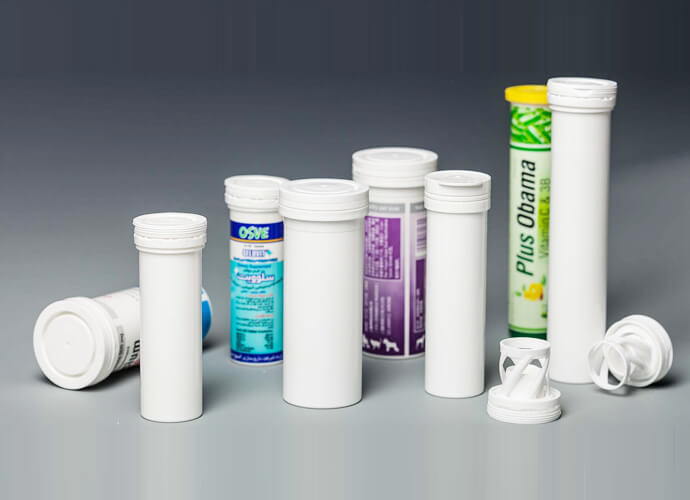 effervescent packaging
First observe whether the plastic bottle body is crystal clear, uniform color, no visible magazine, no obvious color difference, bubbles, pull marks, dead materials, lack of material, flash, dark ring, stains, white fog; smooth surface, no Foreign matter, pollution, no scratches on the inner and outer walls; secondly, observe that the end face of the plastic bottle should be flat, the thread should be smooth, no collapse, the crystal bottle mouth is evenly crystallized, the burr of the mold line is not more than 0.13mm; finally, the plastic bottle is observed. The bottom material mouth does not exceed 1.5mm, pinholes, dead white, and pull marks are not allowed, and the wire drawing is less than 5mm.