Effervescent tablets also known as oral solid medicinal polythene moisture-proof composite cylinders, the quality standard is the result of YBB20152012 oral solid medicinal polythene moisture-proof composite bottle of national drug packaging materials and containers registration certificate.Tube body PP (poly (acrylic) material, the injection molding process of production.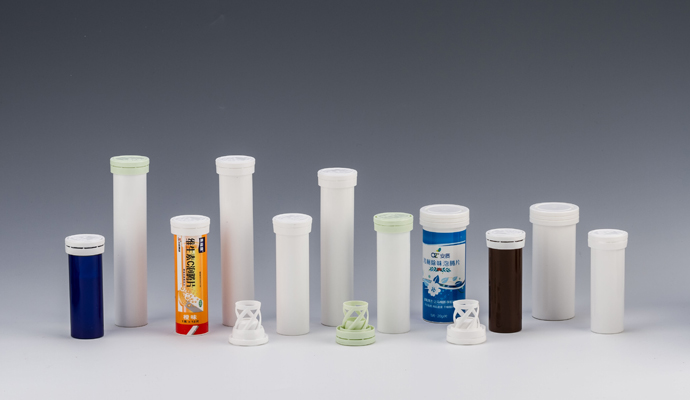 effervescent packaging
Cap for moisture combination cap, a total of 3 parts, bottle caps, white cardboard, desiccant.Cap PE (ldpe) produced by injection molding process, special spring design for fixed tablets.Desiccant silica gel, the main composition is sio2, stable chemical properties, not burning, not soluble in water and any solvent, non-toxic tasteless, stable chemical properties, in addition to the strong alkali, hydrofluoric acid does not react with any material. High adsorption properties, thermal stability, chemical stability, such as high mechanical strength, its most bibulous rate is 4%.Silica gel desiccant is the only through the FDA certification, can directly contact with the food and drug use desiccant.After eating, won't cause harm to human body, also won't be absorbed by human body.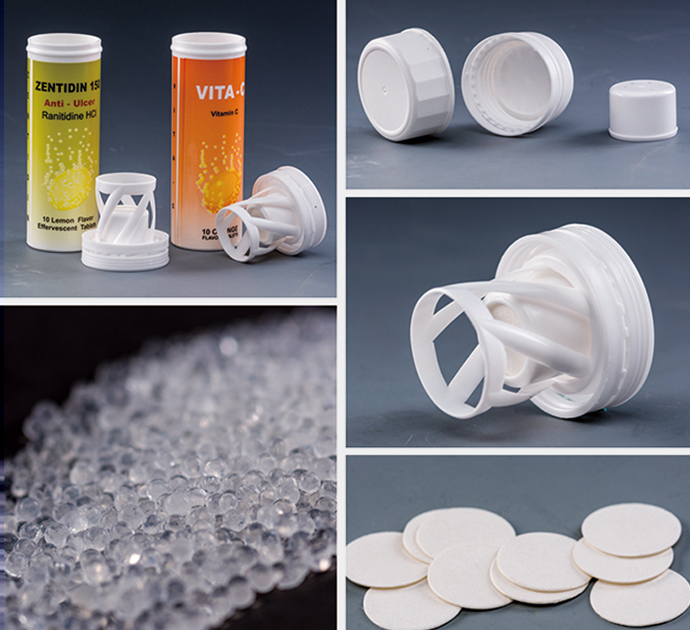 moisture proof container details
Effervescent tablets bottle is generally divided into 29 mm and 38 mm.The bottle height 84mm, 99mm, 99mm, 133mm,144mm. In addition to the 144mm is used for holding 10 at about 6mm thickness of tablets;140mm for all 20pieces around 6 mm thickness of tablets.
Oral solid medicinal polythene moisture-proof composite bottle of national standard requirements
1, appearance, colour and lustre is uniform, without damage, no oil, cooperate well
2, desiccant moisture content lower than 4.8%.
3, resistance to fall: 1 meter high natural fall desiccant shall not fall.
4, cardboard, moisture content is below 6%, can not have fluorescent reaction, less than five over one million of heavy metals.
5, dissolution, heavy metal, oxide, volatile matter.
Less than 1000 6, microorganism, bacteria, mould yeast is less than 100, e. coli may not be checked out.
7, abnormal toxicity.