The plastic desiccant tube for glucose blood test strips is mainly used for the packaging of blood glucose test strips, and the top flap packaging is effective to prevent the test strip from being damp and to extend its shelf life. The product consists of a test paper barrel and a moisture-proof cap. It is designed with a built-in desiccant, and the clamshell design also helps consumers to better use the product. There are two types of glucose strips vials: 48mm, 63mm.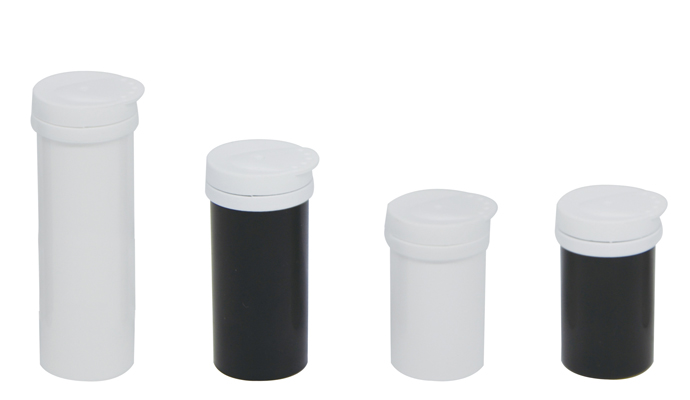 plastic desiccant tube for glucose blood test strips
The characteristics of the blood glucose test strips are as follows:
1. It is the most widely used in the packaging of diagnostic test strips. Moisture is the main reason for the preparation of test paper enzyme reagents. To maintain the shelf life and accuracy of such moisture-prone products, proper Mars moisture-proof packaging is essential.
2. Help test strip production companies to eliminate the need for separate desiccant insertion and aluminum foil bags to simplify the workflow. Adhering to the concept of automation, the unique two-piece hinged lid design is ideal for automated production lines.
The blood glucose test strip is designed with an integrated desiccant to help customers reduce overall costs. The clamshell seal increases consumer appeal and is ergonomically designed to encourage consumers to close the seal and extend protection. Different types and amounts of desiccant can be customized according to customer requirements.