Effervescent tablets are a relatively special type of packaging in the world. With a strong professional character, the overall sealing of the bottle and the lid is extremely important to protect the effervescent tablets from moisture. Choosing qualified packaging is critical for effervescent tablet manufacturers. In addition to key performance seals, desiccant vials require the following: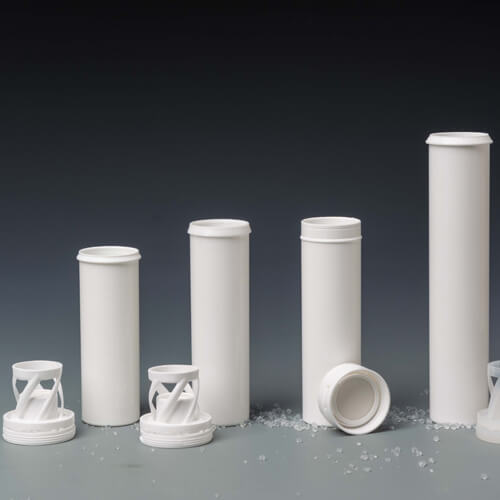 1. Appearance: uniform color, no damage, no oil, good cooperation
2. Desiccant moisture content: less than 4.8%.
3, anti-drop: desiccant should not spill.
4, cardboard: moisture content is less than 6%, no fluorescence reaction, heavy metal is less than one million
5, the dissolution: heavy metals, easy oxides, non-volatiles.
6, microorganisms: bacteria less than 1000, mold yeast less than 100, Escherichia coli can not be detected.
7, abnormal toxicity can not be detected.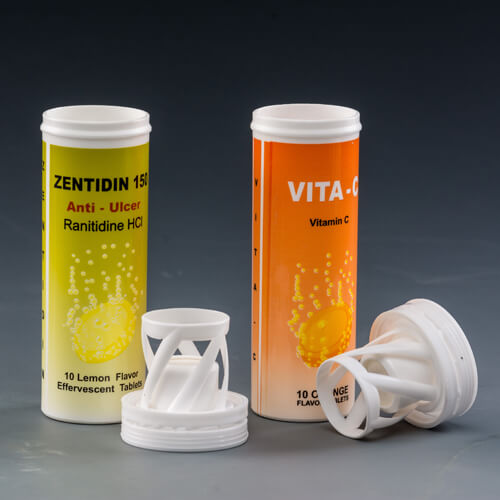 effervescent tubes
Desiccant packaging also has a very important part - spring cover, spring cover is the most common effervescent tube cover in the world, its structure has extremely high requirements for mold design, and even in some countries can not mass production, the truly qualified suppliers in China are also extremely rare. The spring portion can well cushion the impact during transportation, thus protecting the fragile effervescent tablet from damage.

The selection of high-quality effervescent tablets also requires analysis of the manufacturer's strength, equipment, comprehensive quality, etc. The high-quality enterprise products have stable quality and can help your products to be more smooth in the competition.