The opening force is an inspection item set up for the special opening method of the effervescent tablet tube. Because the bottle cap is directly crimped on the bottle mouth, the open type will now apply a force under the security ring to make the gap between the security ring and the bottle cap. When the connecting bridge breaks, the anti-counterfeiting ring is completely detached. When the cover is opened, an upward force is required to the cap, and the cap can be opened, so determining the opening force is a very important indicator.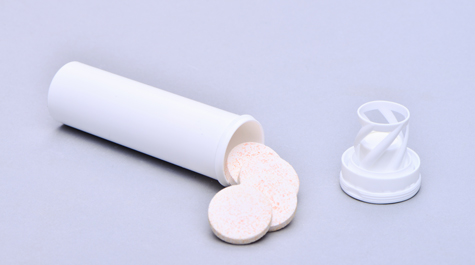 vitamin c tubes

The effervescent bottle body mainly uses polypropylene as the main raw material, and the desiccant cap material is made of low-density polyethylene raw material. The standard name of the pharmaceutical packaging material is oral solid pharmaceutical low-density polyethylene moisture-proof combination bottle cap. The bottle cap is made of moisture-proof combination cap, and the cap contains desiccant. The main component of the desiccant is: a mixture of fine pore silica gel and molecular sieve (silica gel: molecular sieve 4:6), with cardboard as a barrier material, and the cardboard surface is in contact with the medicine. The bottle mouth and the bottle cap have no spiral, and the bottle mouth has a circle of protrusions. The anti-counterfeit ring has a sex card slot, which is a fixed security ring. The lid is a smooth, round, elastic plug that closes the mouth. The first time you open the cap, you need to remove the security ring and then open it normally. The effervescent tablet has good sealing performance, convenient opening and quick opening, and is an ideal pharmaceutical packaging material.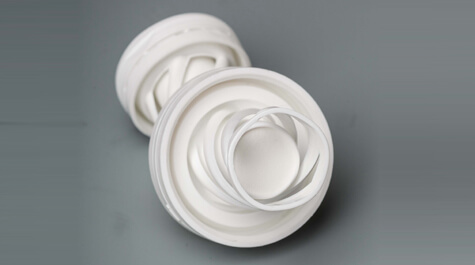 desiccant caps
The next reasoning is the separation force of the broken bridge between the security cover of the fixed cover and the bottle cap. The size of the separation directly affects the firmness of the security ring and the cover. Because the connection point with the cap is broken, the test acts on the point between the cap and the security ring. The direction of the force is parallel to the bottle body. Therefore, it is necessary to control the force value when the two connecting bridges that are ringing at the force point are broken. It will increase the resistance because the direction of the force changes as the breaking point increases.