Effervescent tubes and caps keep great protect for tablets away from moisture, effervescent tubes design can not only bring convenience to customers due to small tube saving space, but also keep tablets longer life.
Effervescent tubes are consist of plastic tubes and effervescent caps, diameter of plastic tubes is 27mm and 36mm, which meets popular effervescent tablets size. There are springs on the desiccant caps, the spring can avoid tablets shaking during transport. Desiccant including silica and molecular sieve, of course we can also according customers' requirement. Desiccant caps can also without spring, which can be design and produce according customers' requirement.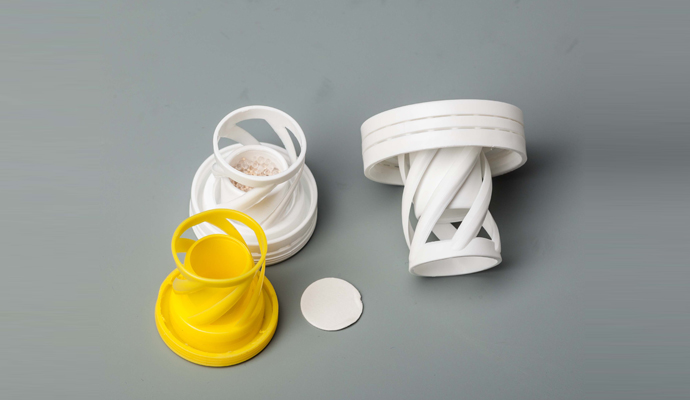 effervescent caps with spring
Effervescent tubes are used in pharmaceutical and healthcare supplement widely, many manufacturer use plastic tubes contain effervescent tablets like vitamin tablets and calicum tablets, and some customers use them contain powder, of course all these products need a dry environment to keep long shelf life.