Effervescent tablets container, used in the pharmaceutical industry as the package for pills and tablets. The mockup was prepared so as to allow for adding any color to the cap.
Description

the cap is prepared so as to allow for an easy change of color
colors of individual elements of the project can be changed
organised and coloured layers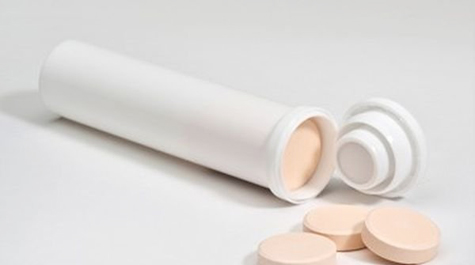 The tubes, combined with desiccant closures, protect their contents against light and moisture. Advantages of the tube packaging include photorealistic printing and more legible product information. Combined with desiccant closures, the tubes are best suited for effervescent tablets but also work with conventional or coated tablets and other solid pharmaceutical products. Manufactured using IML technology, the packaging offers customers a wide range of design options and a premium appearance.