White cylindrical tube as a container for effervescent tablets, which is popular among people. There are two parts inclusing tube and caps, there is desiccant in the cap, which can prevent tablets touch the desiccant.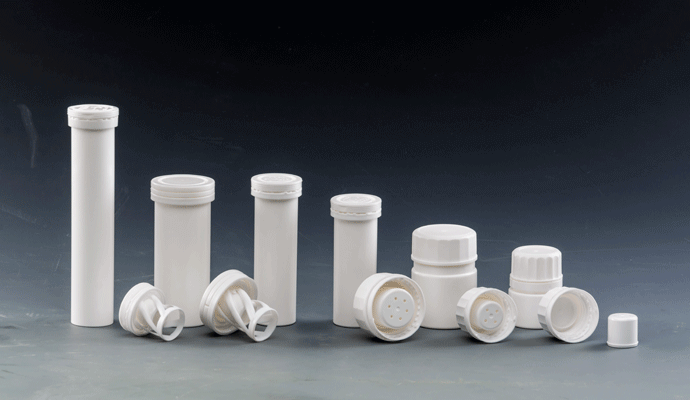 When the bottle is reversed, the anti-theft ring falls off. For the first time, the bottled drug is first checked to see if the lid lock ring is intact. It can be judged whether the drug has been used or opened, and whether the drug has been tampered with or stolen. The torque force that opens the safety cover to prevent the burglar from falling off should be slight and moderate. The integrated moisture-proof cover is a kind of packaging method that integrates the desiccant into the bottle cap, which can reduce the intrusion of moisture during use. At present, the effervescent tablet packaging and test paper packaging are the most widely used.
The tube material is PP and there are 84mm,96mm,99mm,133mm and 144mm height tubes.