Many veterinary medicine manufacturer and animal health company start to use the plastic syringe to packaging their products. The following is the veterinary medicine which can be packaged by this plastic veterinary syringe: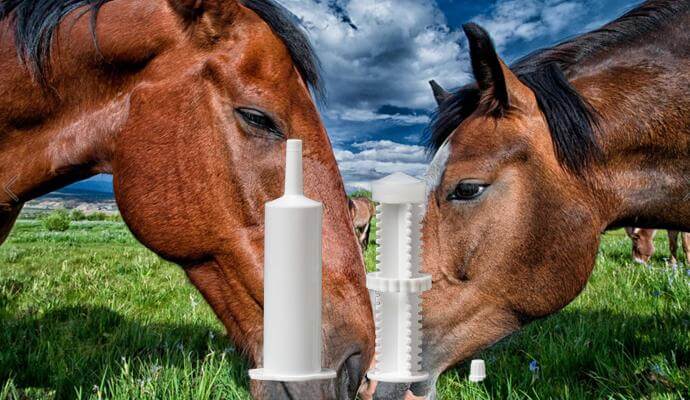 Broad spectrum worm paste which contains Abamectin, this worm paste can be used for all ages horse
Multi-strain probiotic containing live beneficial bacteria
Paste which contains micro-organisms (probiotics) and powerful antimicrobial
Nutrients paste which contains B-group vitamins, magnesium and tryptophan, this nutrients paste is necessary for general metabolism, normal appetite and growth, healthy skin and muscle, function of nervous system and formation of red blood cells.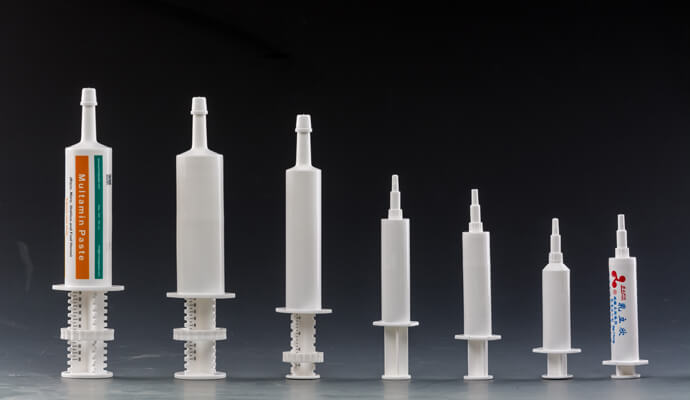 Hyaluronic acid (HA) oral gel indicated to support joint health and flexibility.
The paste which contains sodium chloride, potassium, HA and calcium, this paste can replenish electrolytes and calcium lost in sweat for equine
Intestinal Adsorbent which is designed to aid in restoring normal gastrointestinal function in foals and adult horses
Ivermectin paste which can controls a wide variety of parasites, with praziquantel.
Ihe medicine gel which combines 2% moxidectin and 12.5% praziquantel can treat and control of large and small strongyles, encysted cyathostomes, ascarids, pinworms, hairworms, large mouth stomach worms, stomach bots and tapeworms
Palatable dewormer gel is used for horses and ponies.