Plastic syringes with sizes from 5ml to 60ml, body and plunger are made from PE, seal on plunger is made from polyisoprene except for which has an all plastic plunger. They also cannot be recycled. ... It is a shame. Syringes are typically made of polyethylene (PE) and polypropylene (PP) plastic, which can usually be recycled if you can gather them in large enough quantities.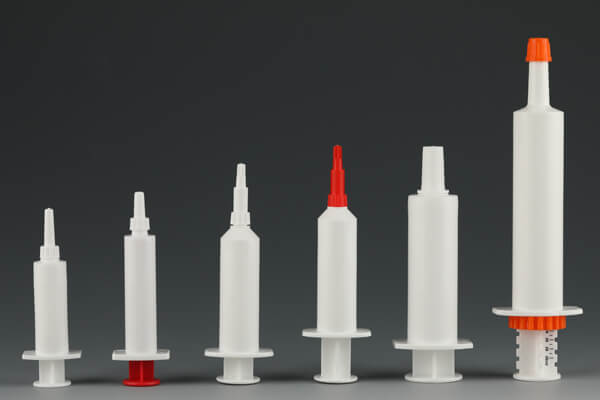 You can decide other details,like color,logo,material and so on.The material you need choose from PP and PE,the two materials have difference,you can see my other article - The differences of the plastic material PE or PP.
Then, you need think where to buy the plastic disposable oral paste animal syringe. There has online and offline two ways.I will talk about the two ways in the following:
on the offline,you need find the local syringe factory,talk with them,test the syringe and come to cooperative.But you may not find the suitable syringe factory,in the time,you can try the other way.
If you want to find syringe factory online,you need choose different platforms according how many syringes you want to use
if you only use to feed your animal food,your usage amount is little,you can buy them on the e-commerce platform,like Amazon,Ebay
if you use to package your veterinary medicine,your usage amount is large,you can directly find the factory which is in other countries,in this way,you can get cheap syringe