Disposable polyethylene storage syringes as a tool and container for animal health, lube and insecticide, Xinfuda as a plastic syringe factory, we offer different sizes plastic syringes, from 5ml to 60ml.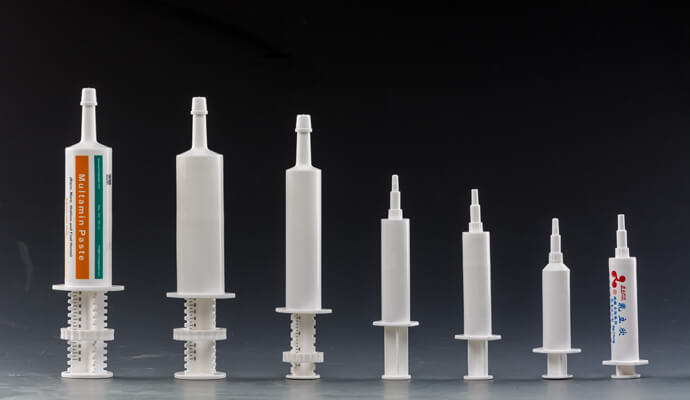 plastic syringe factory
Plastic PE syringe with narrow tip, including 5ml, 8ml, 13ml and 10cc syringe. These sizes syringe can be used as an applicatior or injector, syringe is consist of a tube with narrow needle and a plunger. Disposable polyethylene storage syringes with wide tip as an oral paste for animal supplement, which is consist of a tube, a plunger and a ring. These sizes including 20ml, 30ml and 60ml, we can control the volume we want through the ring.