Desiccant caps and closures custom designed and standard caps and vials offer an innovative desiccant to keep bottle contents fresh and dry. If you package your product in a bottle, and it requires protection from moisture damage or odors, you can speed up your packaging line and save space by using desiccant caps and closures.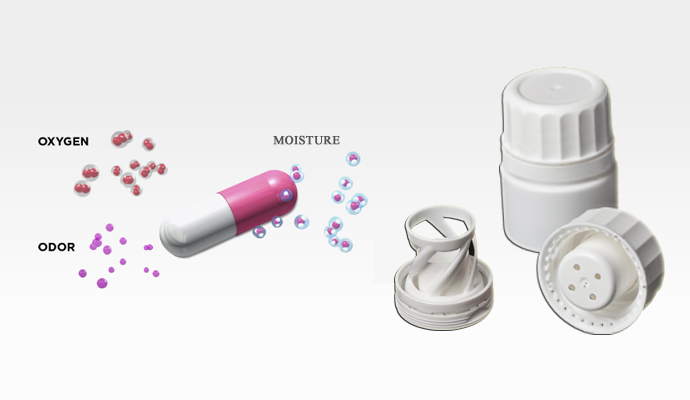 Desiccant caps and closures have several distinct advantages for your packaging
Saves space and speeds packaging time

Ingestion proof; no desiccant cartridge to lose

Dust-free desiccant barrier prevents contamination of your product

Optional translucent cap allows use of indicating desiccants

Activated carbon available for odor control

Unique vapor seal keeps out moisture

Available in press fit style, and available complete with bottle

Ample desiccant charge for long life

Controlled porosity of barrier prolongs desiccant life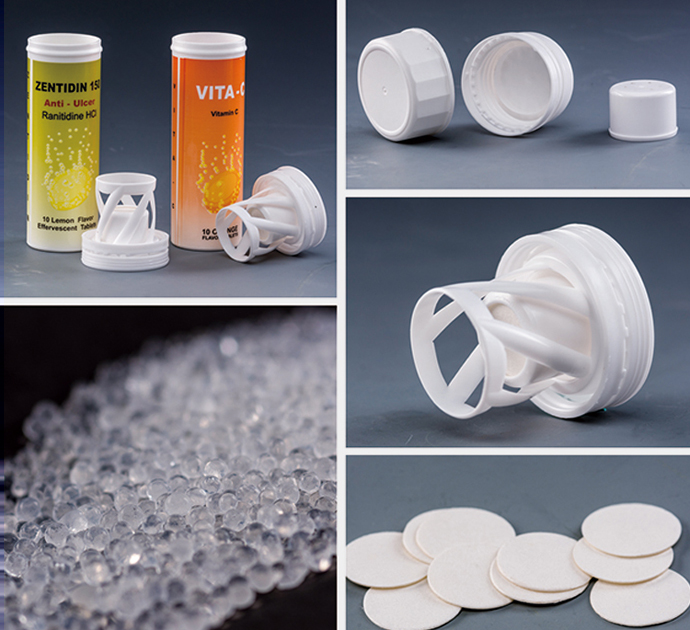 caps can be custom produced with a wide range of sorbents including molecular sieve, activated carbon, and activated clay.