Plastic syringes, as a simple pharmaceutical packaging material, have a growing share of the sterile pharmaceutical packaging market, and the quality of domestic pre-filled syringes is constantly upgrading.
YBB00112004-2015 "plastic syringe assembly (with injection needle)" standard test method: take the appropriate amount of this product, connect the push rod and the piston, fully insert the piston into the silicone oil and fill it with half of the water Fill the syringe, remove the air, insert a needle cap on the syringe, and slowly withdraw back about 3 mm. The push rod should be stable and should not be separated from the piston.
The significance of the compatibility test between the syringe piston and the push rod;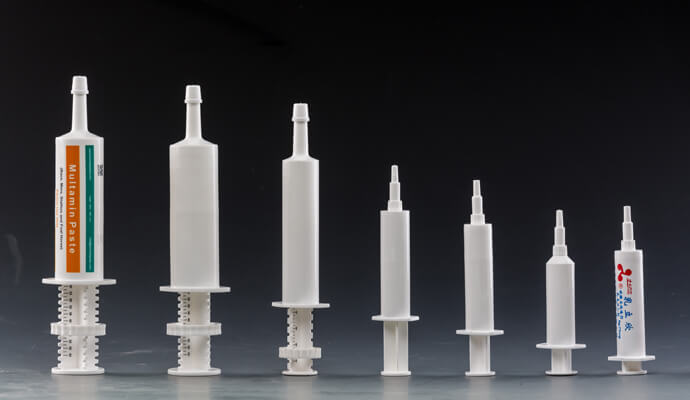 veterinary syringe

When the plastic syringe is used in clinical use, the medicine can be directly opened and used in the injection container, which reduces the extraction from the container, and can effectively avoid the potential hidden trouble of the glass swarf and the secondary pollution in the air. However, it plays an important role in the process of injection of the matching value between the piston and the push rod. Therefore, it is of great significance to use professional laboratory testing equipment to detect the compatibility of the pre-filled syringe piston with the push rod.