The test strip vial mainly refers to the in vitro test strip packaging container, which has strong professional characteristics and effective guarantee for the test paper. Therefore, the sealing of the bottle body and the bottle cap has a great influence on protecting the validity period of the test strip in vitro. The test strip packaging, in addition to the sealing, moisture absorption rate, there are the following points to note: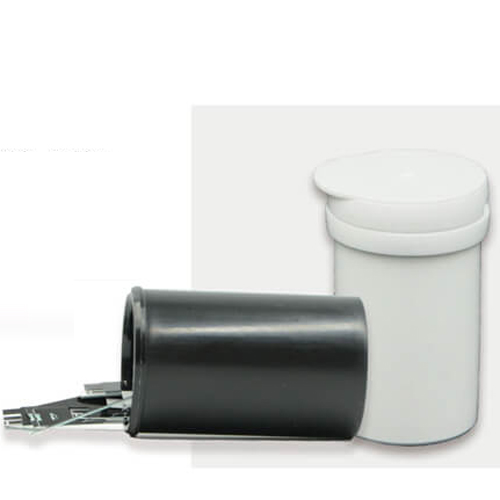 1. Appearance: uniform color, no damage, no oil, good cooperation
2. Desiccant moisture content: less than 4.8%.
3, anti-drop: desiccant should not spill.
4. Cardboard: The moisture content is less than 6%, there is no fluorescence reaction, and the heavy metal is less than 5 parts per million.
5, the dissolution: heavy metals, easy oxides, non-volatiles.
6, microorganisms: bacteria less than 1000, mold yeast less than 100, Escherichia coli can not be detected.
7, abnormal toxicity can not be detected.
Caps in test strips play a key role – with an integrated desiccant design that helps customers reduce overall costs. The clamshell seal increases consumer appeal and is ergonomically designed to encourage consumers to close the seal and extend protection. Different types and amounts of desiccant can be customized according to customer requirements.