Affect disinfection tablet packing drying efficiency mainly has the following several factors: First, desiccant itself dry degree; Second, production environment; Third, logistics packaging; Fourth, airtightness.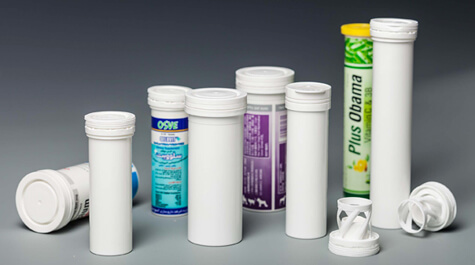 First, desiccant is generally mainly to silica gel and molecular sieve mixture, the choice of regular qualified desiccant manufacturers, its desiccant performance is similar.
Second, the production environment is mainly the purification workshop that conforms to the suppliers of pharmaceutical packaging materials. Class A is one-way flow, without considering the air change times; Class B ventilation times greater than 50; Class C ventilation times greater than 25; Class D ventilation times are greater than 15.

Pressure difference of the purification workshop of the purification plant: the average wind speed of the main workshop to adjacent rooms ≥5Pa: 10, 100 0.3-0.5m/s; Temperature in winter >16℃; Summer < 26 ℃; Fluctuation plus or minus 2 ℃.

45-65% humidity; GMP powder workshop humidity at about 50% is appropriate; Electronic workshop slightly higher humidity to avoid static electricity. Noise ≤65dB (A); Fresh air supply is 10%-30% of the total air supply; Illumination 300 lx. The positive pressure air flow (+ 23-25pa) in the clean room prevents the entry of external pollution. Generally speaking, grade D is mainly for the production environment of pharmaceutical packaging, while the rest is for the type of medicine.

Third, logistics packaging mainly refers to the use of double-layer packaging in the transportation process, with aluminum foil bags for inner packaging and plastic bags for outer packaging.

Fourth, because antidrug tablets are easily soluble in water, so the packaging sealing requirements are higher, and sealing mainly depends on the precision of the mold and the control of each production link. The principle of the desiccant in the bottle cap, through the cap to seal the bottle. The packaging of sealing, water molecules control, moisture-proof performance, water vapor transmittance, moisture content of the desiccant have strict requirements. By placing the desiccant in the bottle cap, the purpose of absorbing water molecules has been achieved; The raw material is required to have a good barrier to water molecules.