Chlorine dioxide disinfection tablets are chlorine dioxide disinfection powder pressed into pieces, mainly used for the prevention of infectious diseases emergency disinfection, disinfection in epidemic areas and disaster areas, hospital medical system environment disinfection, household civil disinfection.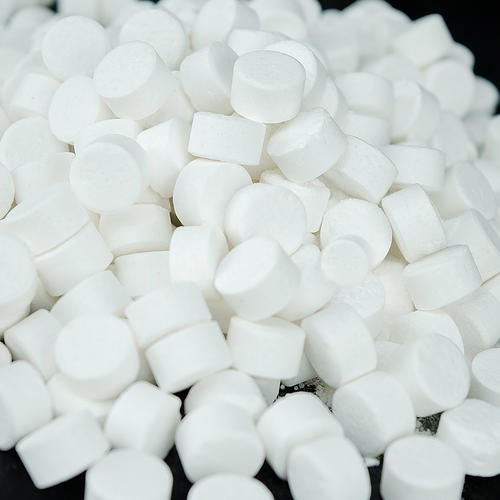 chlorine dioxide disinfection tablets
Chlorine dioxide (ClO ₂) is a kind of green and yellow to orange gas, is internationally recognized as safe, non-toxic green disinfectant. Red and yellow have strong irritating odor gas: 11℃ liquefied into red brown liquid, -59℃ solidified into orange red crystal. Has a special irritant odor similar to chlorine and nitric acid. The liquid is reddish-brown and the solid is orange-red. Boiling point 11 ℃. The relative vapor density is 2.3g/L. In case of hot water, the solution is decomposed into hypochlorous acid, chlorine gas and oxygen. Chlorine dioxide can react explosively with many chemicals. It is very sensitive to heat, shock, impact and friction. When heated and exposed to light or organic substances that can promote oxidation, it can promote decomposition and easily cause explosion. When diluted with inert gases such as air, carbon dioxide and nitrogen, the explosivity is reduced. Is a strong oxidizer, its effective chlorine is 2.6 times of chlorine. It can react violently with many substances. Very corrosive.
child proof bottle for tablets
Chlorine dioxide (ClO ₂) is easily soluble in water and not react with water, hardly happen hydrolysis (chlorous acid in aqueous solution and chlorate accounted for only 2% of the solute); The solubility in water is 5 to 8 times that of chlorine. Dissolve in a base solution to form chlorite and chlorate.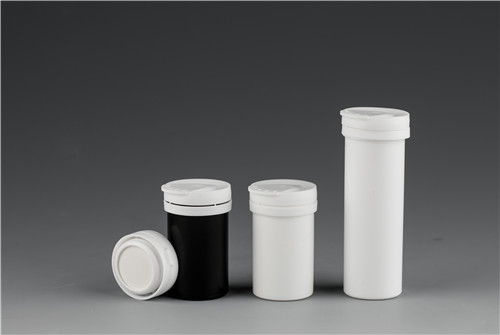 In the current situation, people pay more and more attention to the disinfection tablets, the requirements of disinfection tablets also with the rise. Chlorine dioxide tablet packaging has also changed from the original ordinary plastic bags to pharmaceutical plastic bottles and more demanding moisture-proof packaging.