First of all, the medicinal polyester bottle is light in weight, easy to form and firm in the bottle. The strength and elasticity are obviously higher than other plastic materials, and can withstand considerable impact without damage. It is most suitable as a medicine bottle with thin wall, light weight and high strength.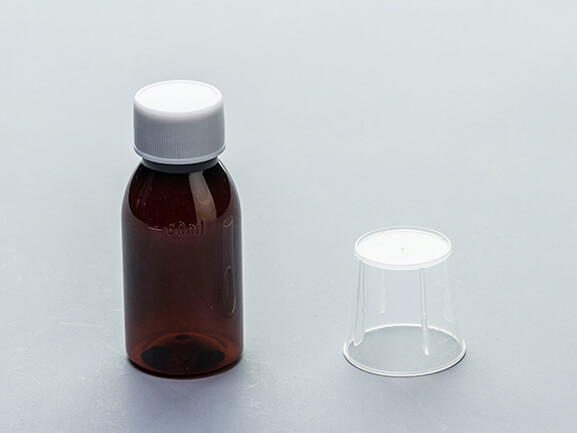 PET bottles with measuring cup
Secondly, the medicinal polyester bottle has good gas barrier properties. Among the commonly used plastic materials, polyester bottles have the best performance in blocking water vapor and oxygen, and can fully meet the special storage requirements of pharmaceutical packaging. PET has excellent chemical resistance and can be used for packaging all items except strong bases and some organic solvents.

Thirdly, the recycling rate of PET resin is higher than that of other plastics. When it is burned as a waste, it is flammable due to its low calorific value and does not generate harmful gases.
The most important thing is that food packaging made of PET meets food hygiene requirements, because PET resin is not only a harmless resin, but also a pure resin without any additives, which is quite strict through the United States, Europe and Japan.