Plastic syringe for animals is more and more popular, this type packaging is more convent and safe. There are three main parts of the plastic syringe, syringe plunger, tip and cap, another is tube.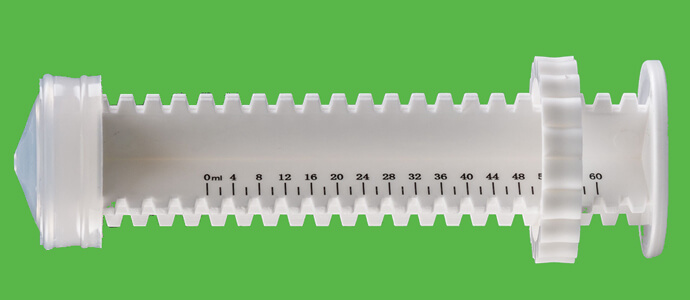 dial a dose plunger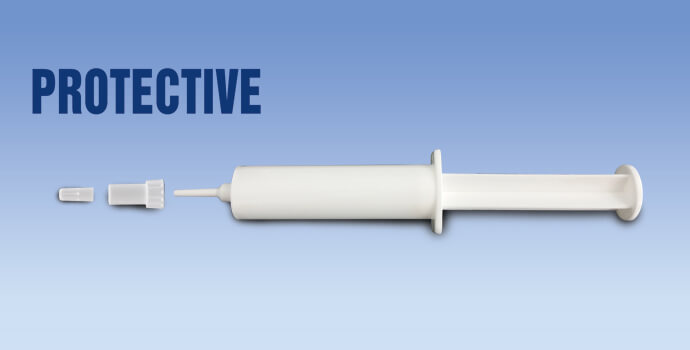 First we can say something about syringr plunger, one with dial a dosing ring, which can control the volume you need through turning the ring. Another is a plunger with out any scale. A new design for syringe plunger is that the tip with R angle, which can reduce drag when customer using.
Second, Xinfuda as a plastic syringe factory, we pay more details of the syrine, tip of the needle with radian, which can be safe for cow mastitis.