A new desiccant stopper, featuring a two-step, easy-opening technique for multi-dose tablet tube containers. Stoppers often require some force, making them difficult to open, especially for people with weak hands or wrists, such as the elderly and those suffering from osteoporosis. New effervescent packaging designed for easy opening, has an improved finger mould grip that can be removed with a short rip of a safety ring (first step) and an easy lift-off (second step).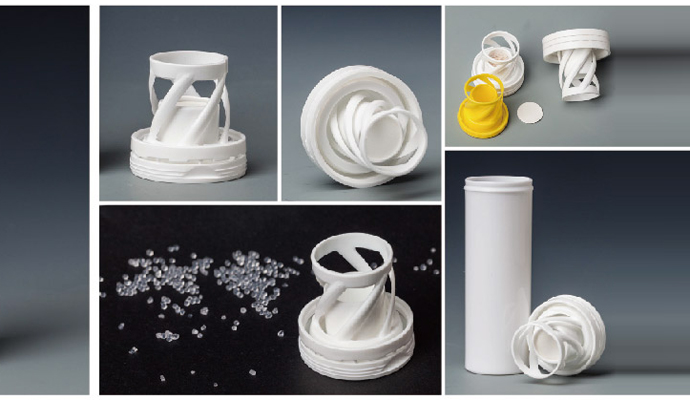 tubes with desiccant stopper cap
Unlike conventional stoppers, the first step requires much less force for removing the safety ring. The second step can be done with the flick of a finger. The finger mould grip creates a pleasing touch sensation and has no sharp edges. The desiccant stopper fits neatly back onto the tube, protecting the remaining tablets.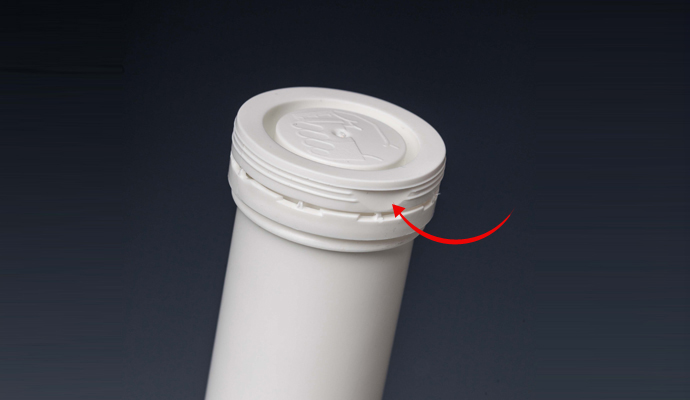 notch for fingers to open easily
No additional stability data is required because these new stoppers are produced to the same specification and amount of desiccant as the existing stoppers. The stoppers are also compatible with various tube sizes and materials and can be made available on request. These user-friendly stoppers come with tamper-evident properties.