Chinese veterinary drug delegation all seventee people visited the Chinese Consulate General in Chicago in December 13, 2018. Our president Wang Jinjun also as one member in the team. The two sides conducted in-depth discussions on the development status, future trends of China's veterinary drug industry and the cooperation between Chinese and American veterinary drugs companies. Consulate General Education and Technology Consuls participate in the discussion.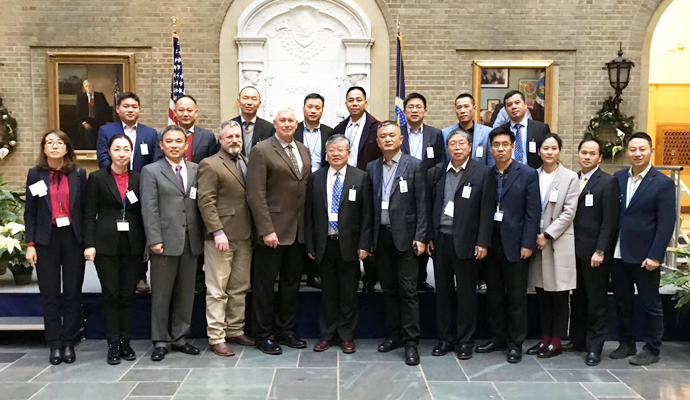 Chinese Consulate General in Chicago
After listening to the speeches of the delegates, the Consul General Liu Jun said that the exchanges and cooperation between China and the United States in the veterinary drug industry are very important, which is conducive to promoting the complementary advantages of the industry associations and related enterprises in the field of veterinary drugs and improving the overall level of the veterinary drug industry in China. And international competitiveness. The Consulate General is willing to match the bridge to provide support and services for exchanges and cooperation between the two sides.
President Xue Peng introduced the main overview and experience of the visit to the United States. The members of the group said that the visit to the United States has gained a lot, and they have a clear understanding and understanding of the R&D, production, operation, use and management of the US veterinary drug industry. In the future, the cooperation with the US veterinary drug companies will be further strengthened. Strive to improve the influence of China's veterinary drug industry.
which from website of Consulate General of the People's Republic of China, Chicago