Today is a special day for our office staffs, our B2B platform plan the third representative to detect company authenticity and factory authenticity. The first station is our office and the second is our factory.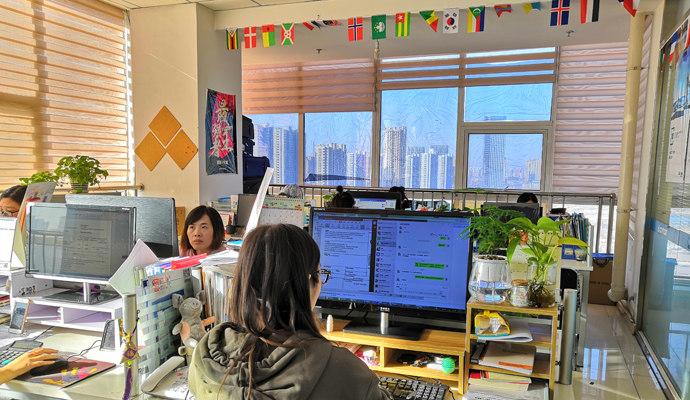 office enviroment
All salers at home and abroad in the offices to keep a clean environment, there are eleven salers offer service for foreign friends and customers. Our foreign salers are all beautical girls, they are professional and seriously for customers.
All of them like green plant, they usually put a green plant on their station, when they feel toil, they can see the green plant to relieve eye fatigue.
They have give their best status for alibaba platform.