Lube provides superior performance in all temperatures and conditions. usually lube packaging adopts bottles, but there are many problems for users to use, like people can not apply easily. According to lube gel feature, new packaging for lube appeared. Now more and more lube factory start use plastic syringe as a new packaging to user-friendly.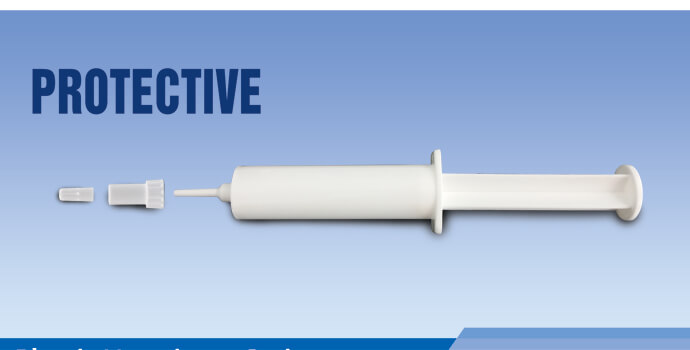 Easy-to-use syringe gives pin point application in hard-to-reach areas and prevents over-application. Easy to use applicator syringe, takes the mess out of application. Superior anti-seize lubricating compound prevents stuck choke tubes and breech plugs, makes cleaning and changing a snap.
Most lubricant use 10cc syringe as a packaging, there are there parts including a plunger, a tube ans a snap-cap. According to lube factory requirement, we will offer different packaging way to make customers feel conventient, of course we can also offer printing on the tube.