Test paper bottles are mainly used in the test strip, all kinds of test paper packaging, most of the bottle affixed with the corresponding color of the test results.It has two parts bottle, integrated dry moisture-proof bottle.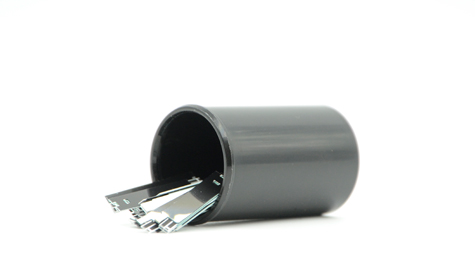 test strip packaging
The test paper bottle cap adopts one-piece desiccant design to help customers reduce the overall cost.Clamshell closure to increase consumer appeal, designed ergonomically, prompting consumers to close the seal, to extend the protective effect.Different kinds and quantity of desiccant can be customized according to customer requirements.Cap raw material selection LDPE, low density polyethylene (LDPE), also known as high-pressure polyethylene, is a plastic material, it is suitable for a variety of thermoplastic molding process, molding process is good.LDPE is mainly used for medical equipment, medicines and food packaging materials, blow molding hollow molded products.
Bottle with polypropylene (PP) raw materials, polypropylene is non-toxic, odorless, odorless milky white highly crystalline polymer, the density is only 0. 90-- " 0. 91g / cm3, is currently one of the lightest varieties of all plastics.It is particularly stable to water, water absorption in the water is only 0. 01%, a molecular weight of about 8 million 150,000.
Test paper bottle has the following characteristics: 1, the most widely used in diagnostic test strip packaging.Moisture is the main reason for the preparation of test strips enzyme reagents, to make such products to maintain the shelf life of vulnerable to moisture and accuracy, appropriate Martian moisture-proof packaging is essential.2, to help the test strip production enterprises to omit a separate desiccant insert, aluminum foil bag, streamline workflow.Adhering to the concept of automation design, with a unique two-piece hinge cover design, very suitable for automated production lines.