Fundamentals of effervescents Effervescents consist of a soluble organic acid and an alkali metal carbonate salt, one of which is often the API. Carbon dioxide is formed if this mixture comes into contact with water. Typical examples of the acids and alkalis used include:
effervescent dosage tablets
citric acid
tartaric acid
malic acid
fumaric acid
adipic acid
sodium bicarbonate
sodium carbonate
sodium sesquicarbonate
potassium bicarbonate
potassium carbonate

The disadvantages of effervescent dosage forms are the need for larger tablets, a complex production process and, very often, the need for specialist packaging materials.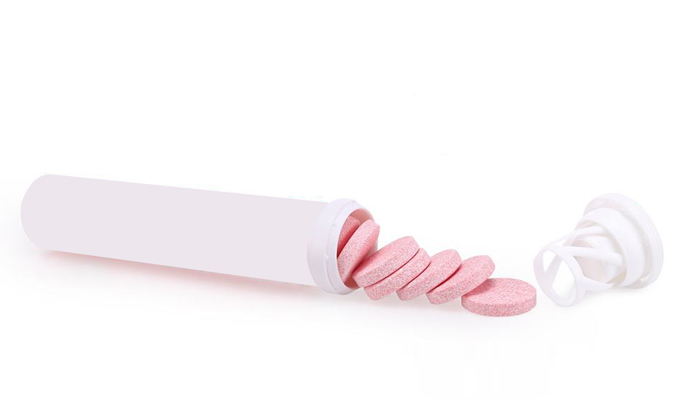 moisture proof tube for effervescent tablets
So moisture proof packaging is need for effervescent tablets, PE materinal tube with desiccant stopper cap, there are silica gel desiccant on the top of closure, which can absorbthe water in the sky to keep tablets effective.