Packaging for effervescent tablets also have many types, like aluminum, plastic material and so on. Due to effervescent tablets' water reaction feature, desiccant packaging is a must for effervescent tablets.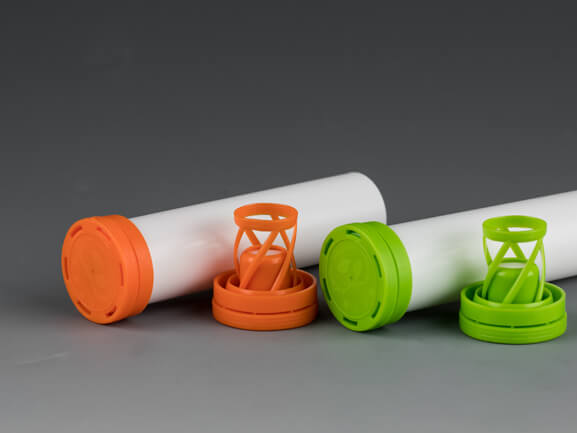 21mm*92mm tube

Let's talk the packaging for effervescent tablets, Xinfuda design and produce effervescent tablets effervescent, there are six common sizes for effervescent tablets. The structure of plastic tubes including an empty tube and a desiccant cap. The main feature on the cap is desiccant can keep the tube in a dry environment.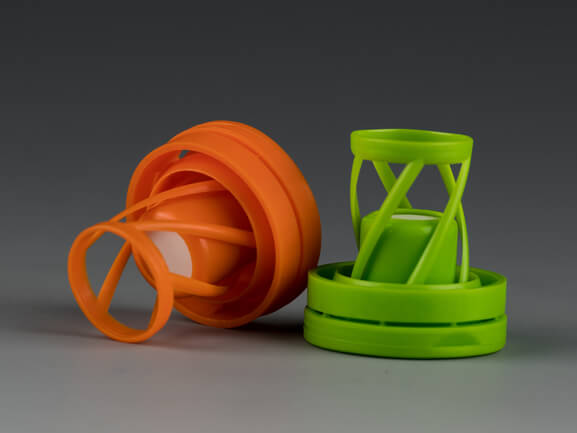 desiccant caps
1. Anti-theft ring: There is no bottle buckle at the bottle neck. When the moisture-proof cover is covered, the anti-theft ring will be stuck. When it is opened, the anti-theft ring will automatically fall off.
2, sealing: the use of dual material system (polyethylene cap and polypropylene bottle body) and innovative shaping design, sealing and container perfect sealing, strict control of water vapor transmission effect.
3, cork spring: optional bottle cap is used to ensure that the tablet does not shift, especially when transporting, to avoid the tablet is affected by bumps and fragmentation
4, desiccant: the desiccant chamber of the bottle cap can be used to match the desiccant of various types, quantities and attributes to ensure that the product is properly protected.