Test strip has run into cold due to its special officinal, many people worry about the rest test strip will go bad. Such as many net friends say'The thing that would worry me with putting strips into a different container is moisture. I would probably feel comfortable using these tubes without leaving the strips in for days at a time.' others say'We love our Compact Plus - strips are stored inside the meter. Of course, it is a big, bulky meter. Would a tic-tac container work for strips?'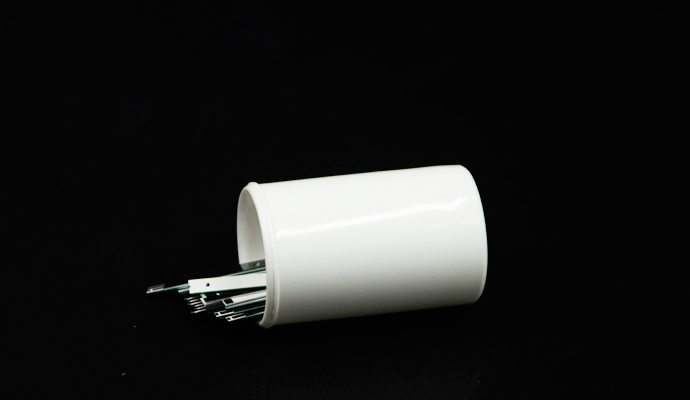 Pharmaceutical packaging must meet customers' requirement and even offer soultions for convenience. Xinfuda small test strip container solute this problem, small test strip container with flip cap, and there are desiccant on the cap top, which reduce test strip touches desiccant directly. There are silica, molecular or mix desiccant.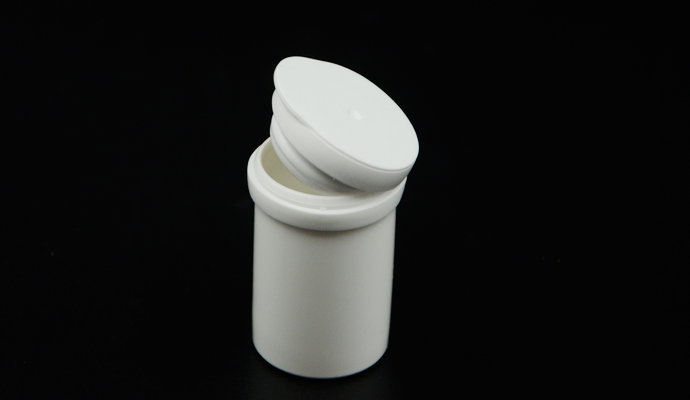 small test strip container with flip cap
Small test strip container has two sizes now, one bottom of tube has card slot for test strip tidy. there are dack white colors, of course we can offer colors as customers requirement.