Plastic syringe can be used in many fileds, our plastic syringe mainly for animal medicine, like cow mastitis, pets or equine supplement.
Use these pet syringes to easily administer liquid medicine to large and small pets. These syringes accurately administer the oral feeding and medicating of pets and make the process much easier.
Convenient plastic veterinary syringes or single dose options.
Controlled dispensing and precision placement of creams, pastes, and gels.
Wide variety of molded-in-place nozzles.
Snap-Locking, double-seal tip caps.
Self-venting, zero draft barrels.
Available in FDA approved HDPE or Polypropylene White, clear, or custom colors available.
Custom calibrations, decorations, and labeling available.
Integrally molded, one-piece plungers or two piece design with snap on seal for improved compatibility and ease of dispensing.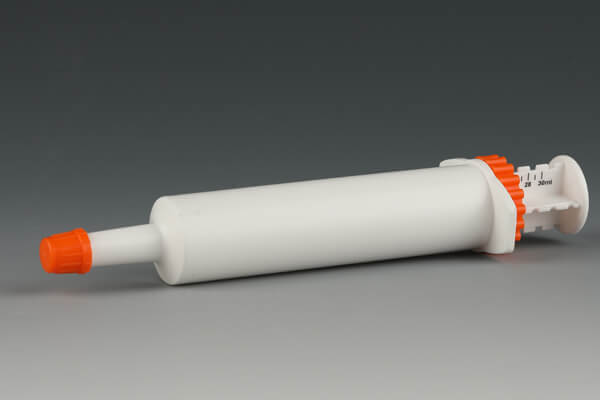 Advantages of plastic veterinary syringe

*Reliably sealing and good for solution, not being contaminated
*Accurately control drug injection
*User-friendly operation
*Ensure the stability of drugs
*Uniform wall thickness