On January 23,2019, the president of the Chinese Veterinary Medicine Association, Cai Xuepeng, and the Secretary-General, Yu Yuting, visited Xinfuda. The president of Xinfuda, Wang Jinjun, and the vice president Yue Changfang accompanied the reception. The two sides conducted in-depth exchanges on the establishment of veterinary drug packaging standards.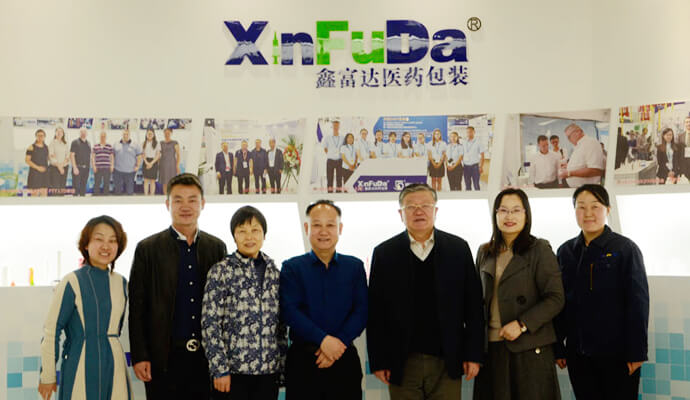 He will point out that the current veterinary drug packaging enterprises are mixed, which has affected the veterinary drug industry. The formulation of veterinary drug packaging standards must be put on the agenda. This is the main reason for coming to Xinfuda this time. Mr. Wang explained the development plan of Xinfuda. From the perspective of the company's functional packaging positioning and patent products, Mr. Yue elaborated on the company's veterinary syringe and moisture-proof packaging. Xinfuda is also encouraged to continue to develop functional packaging, fill the functional gap of veterinary drug packaging, and said that the association is combing the overall standards of veterinary drug products, Xinfuda's system plays a vital role in the standard combing.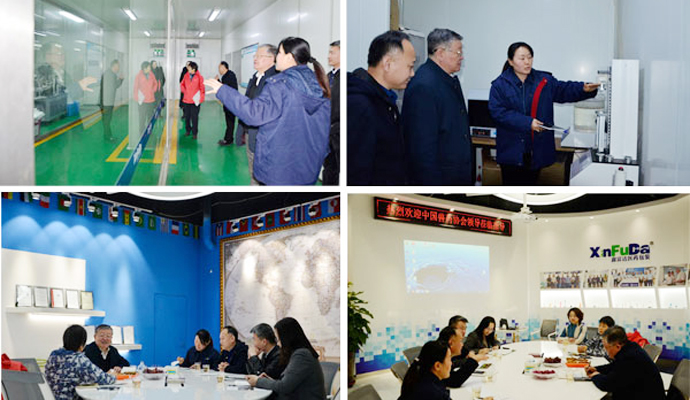 visit factory
When accompanied by President Wang, he will visit the production and inspection links. It will be highly recognized by Xinfuda's production environment and inspection system, and will be full of expectations for Xinfuda's future. The Veterinary Drugs Association has begun to prepare standard requirements for veterinary drug packaging, and hopes that companies such as Xinfuda can participate.