Dosing syringe is popular for customers to care their pets and farmers to care their cows and horse, due to it's convenient using. How to use dosing syringe for supplement?

First, remove the cap from the syringe tip.
Second, make sure the volume you need like 5ml, then you turn the ring about 5ml and stop.
Third, remove the plunger until the ring bump into the tube.

Fourth, turn the cap on.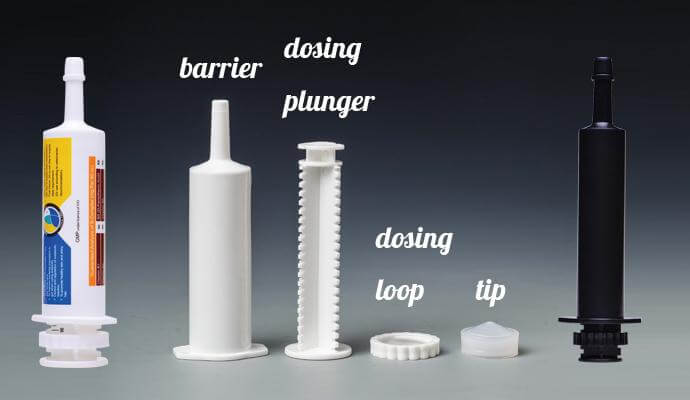 dosing syringe
Each disposable dosing syringe ensures controlled dispensing and precision placement of creams, gels, and pastes used to treat cows, horses, and companion animals. Each is also molded from FDA-approved resins to safely package veterinary pharmaceuticals, nutritional supplements, and other animal health products.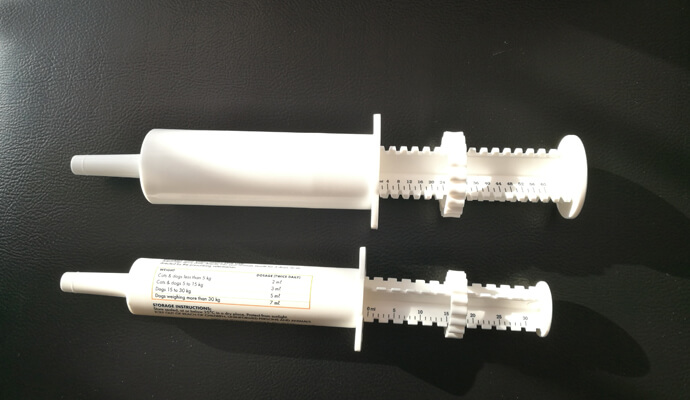 There are many advantages of dosing syringe for animals: One is that a variety of sizes (5cc to 60cc) and integrated molded nozzle types for intramammary, rectal, topical, and oral dosing, another is that integrated rings allow end users to dose animals with custom amounts of medication, supplements, and topical materials.