Oral paste supplement for horses of all ages containing probiotic lactic acid bacteria cultures considered helpful and important to proper digestion. Anyone notice that the packaging of oral paste supplement? In oralder to make users conveniently to use, plastic syringe is popular in animal gel supplement.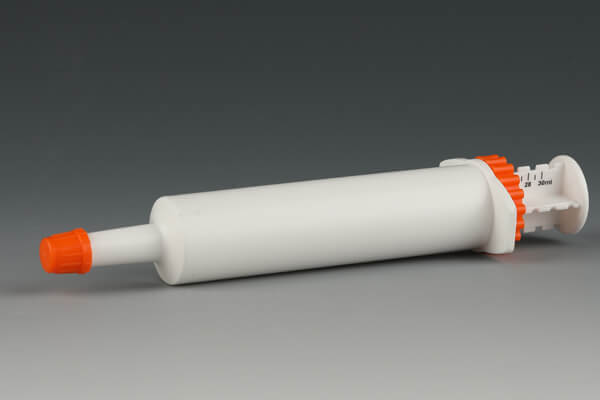 Users can be easy to administer from its handy dosing syringe, because there are dosing plungers to control the scales, simply depress plunger to deliver a 10cc dose to the back of your horse's tongue. It is safe and clean to keep the supplement.
There are two sizes popular including 30cc and 60cc. oral paste syringe with wide tip and easy for users to push. As for oral paste supplement factory, we can different colors for you to choose, and also printing and sterile for you to reduce time and fee.