According to the new version of the pharmaceutical packaging materials and pill tube registration certificate quality standards, the effervescent tube manufacturer optimizes the production process, improves the product quality and gradually improves the quality control system adapted to the new version of the packaging material certificate through the following points.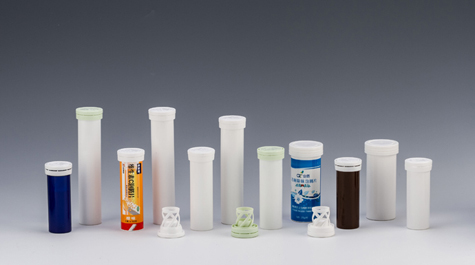 effervescent packaging
1. Appearance monitoring The bottle body is smooth and even; the tube body and the bottle cap shall not have any color difference, and there shall be no damage to the bridge connecting the bridge, oil stain, air bubble and anti-counterfeit ring.
2. Cap monitoring According to the infrared spectrometry and density measurement method of packaging materials, it can not be monitored beyond the specified value.
3. The moisture content of the desiccant, the desiccant is selected from fine pore silica gel and the water content shall not exceed 8%.
4, anti-dropping, the cap and bottle are dropped at a height of 1 meter, the cap is not broken and the desiccant must not leak out.
5, white cardboard must not have a piece of fluorescence
6, n-hexane volatiles within the specified range