Pill tube for tablets is popular for healthcare medicine, more and more supplements are tablets or pills, and most of them need moisture environment. The most obvia is effervescent tablets, which is carbon dioxide is formed if this mixture comes into contact with water. So moisture proof packaging is more and more important recently.
Pill tube with desiccant cap can keep dry environment in the tube, so how the desiccant bottle work can keep the tube in a dry environment?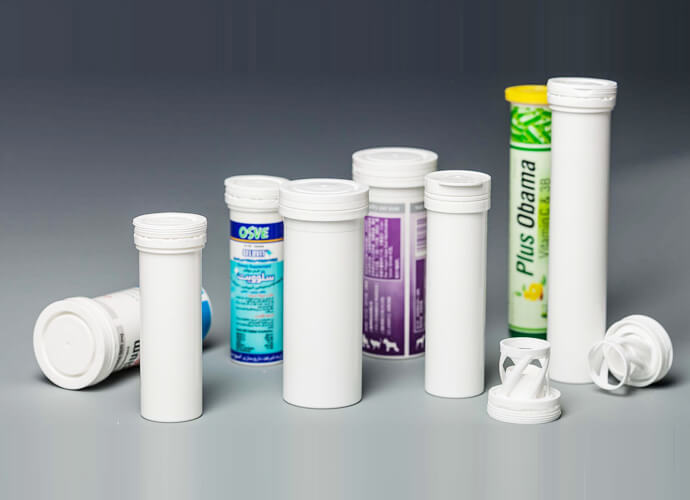 pill tube with desiccant cap
The desiccant for removing water vapor by adsorption is silica gel, alumina gel, molecular sieve, activated carbon and the like. Commonly used absorbents for removing water vapor by chemical absorption are calcium chloride, quicklime or phosphorus pentoxide, which have a high chemical affinity with water vapor.
The desiccant is insoluble in water and any solvent, non-toxic and tasteless, chemically stable, and does not react with any substance except strong alkali and hydrofluoric acid.
Silica gel desiccant has a strong adsorption capacity and can cause dryness on human skin. If silicone enters the eye, it needs to be rinsed with plenty of water and consult a doctor as soon as possible.
Pill tube have five size for common use including 84mm, 96mm, 99mm, 133mm, 144mm. And diameter is 27mm. Of course we can also offer custom size and different bottles.