Xinfuda desiccant packaging includes a number of integrated desiccants. Customers can choose between different tubes and bottles, as well as different types of closures such as screw caps, FlipTop or FlipOff closures with or without integrated desiccant. The closures can further be equipped with child-resistant and tamper-evident functionalities.
pharmaceutical packaging
When the surface of the medicinal plastic bottle is marked, the surface of the label should be flat. A "sash" can be designed on the surface of the plastic bottle to make the label accurately positioned without moving. At the time of blow molding, the portion where the parison inflates first contacts always tends to be hardened first. Therefore, the wall thickness of this part is also larger. The edge and the corner portion are the portions of the final contact of the parison, and the wall thickness of the portion is small.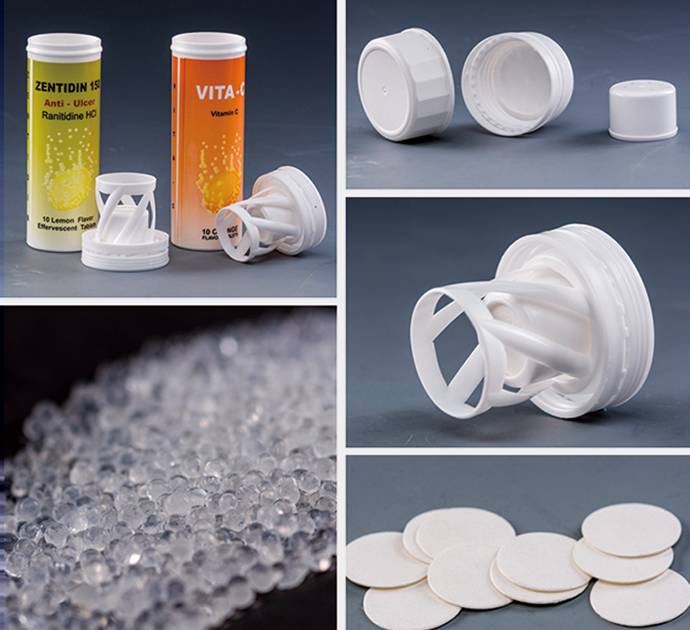 effervescent tablets packaging
When designing extruded pharmaceutical plastic bottles, if the material is high-density polyethylene or polypropylene, the cross-section of the plastic bottle should be rectangular or elliptical. For low-density polyethylene or other flexible plastic bottles, the cross section Take a circle as well. This facilitates the extrusion of the contents from the plastic bottle. The plastic parts used in conjunction with the plastic bottle mouth are mainly covers and sealers. The design of the plastic bottle mouth should be focused on; considering how to make the plastic bottle mouth better match the bottom of the plastic bottle with the cover and the sealer, it is the weak part of the mechanical properties of the plastic bottle.