Pharma oral liquid bottle is made of PET transparent raw material, and also called syrup bottle due to its main role in pharmaceutical packaging. PET bottle includes healthcare container with capsules&pills, medicine liquid bottle and even reagent bottle for small size. All Xinfuda PET bottle sizes from 20ml to 340ml.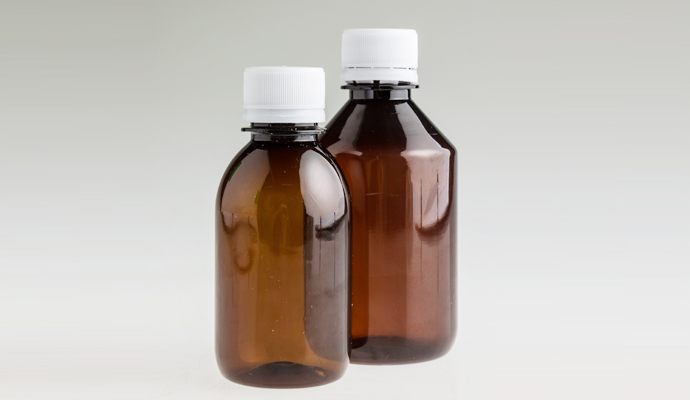 pharma oral liquid bottle

Pharma oral liquid bottle from 60ml to 250ml, which can be used for liquid medicine and various vitamin. Some oral liquid has dosage for filling conveniently, of course, the oral liquid bottle can shade light for medicine to a long shelf life with amber or other colors.
PET bottle

The sealing of pharma oral liquid bottle has been test by us with detector, which deals with the breakable problem, compared with glass bottle.