Effervescent tubes are the main packaging for VC effervescent tablets, candy pressed tablets and other tablets. Sometimes we will develop a number on the bottom of the bottle and a triangle formed by three arrows. What does this mean?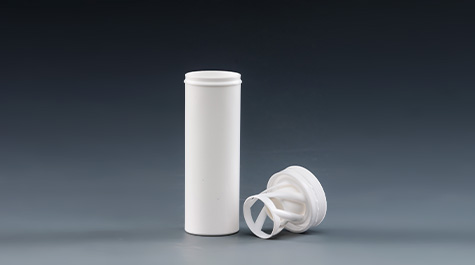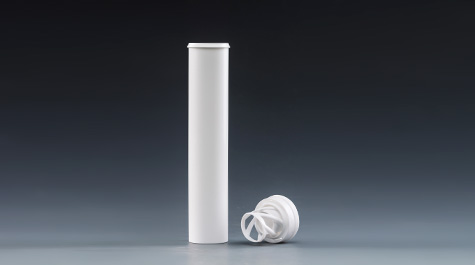 144mm effervescent tube packaging
The American Plastics Industry Association has developed a code for the types of plastics used in plastic products. It is in the middle of the triangle formed by three arrows representing the cycle, plus a number sign. They attach the triangular recycling mark to plastic products and use the number 1. To 7 and English abbreviations to refer to the types of resins used in plastics. The bottom of the effervescent tube is generally the number 2 or 5, which means the following:
01 Polyester: such as: mineral water bottles, carbonated beverage bottles, beverage bottles, it is recommended not to recycle hot water
02 High-density polyethylene: such as cleaning supplies and bath products, it is recommended not to clean thoroughly and not to recycle
03 Polyvinyl chloride: such as some decorative materials, it is recommended that if you use it again, do not let it be heated.
04 Low-density polyethylene: such as cling film, plastic film, etc., it is recommended not to wrap the cling film on the surface of the food and put it in the microwave oven
05 Polypropylene: can withstand temperatures above 100 degrees, such as: microwave lunch boxes
06 Polystyrene: heat resistance 60-70 degrees, hot beverages will produce toxins, and styrene will be released when burned, such as: bowls of instant noodle boxes, fast food boxes
07 Other plastic codes: such as water bottles, drinking glasses, feeding bottles
The above are the different meanings represented by the numbers at the bottom of different bottles. The bottom of the effervescent tube will generally be marked with the HDPE or PP logo, indicating the material of the packaging.