As the industry level of misconduct and OTC drugs introduced the New Deal, industry demand for pharmaceutical packaging will be toward a more secure, more convenient, faster and more environmentally friendly direction.At present, the majority of drug packaging, quality generally unstable, with function of moisture-proof and deoxidizer function of medicinal plastic moistureproof cover less plastic bottles, nearly 7 compounds packaging are not up to international standards. Most domestic pharmaceutical packaging enterprise does not pay attention to technology and new materials research and development, still less investment in technology.Overall packaging materials of low value-added products, pharmaceutical packaging in the international market accounted for 30% of the value of the drug, compared with only 10% in China, far behind the international market.
moisture proof cover for tablets
As consumers purchasing trend gradually increase, medical market is more and more big, the pharmaceutical packaging market by the glass to plastic products, plastic pharmaceutical packaging more attention and concern.Pharmaceutical companies appearance of packaging, packaging design and packaging, quality promotes gradually, OTC drugs is more outstanding.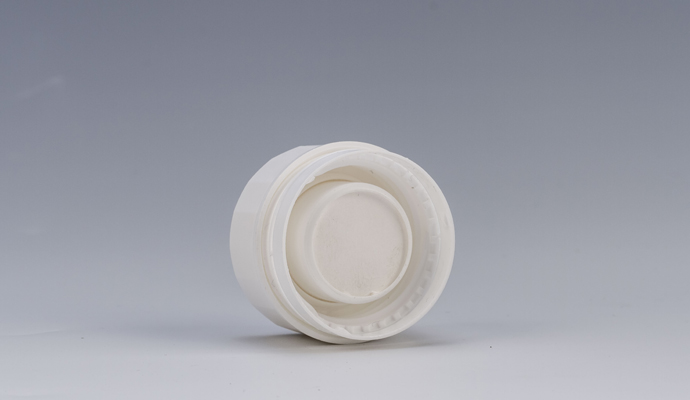 According to this situation, Xinfuda, a new developed with moistureproof cover oral solid pharmaceutical plastic bottles, small drug storehouse of moistureproof cover deoxidizer, desiccant can be canned. More security and prevent children open the auxiliary function, good sealing, in line with the national drug packaging materials and containers registration certificate, without aluminum foil sealing.