Syringe injectors to be filled with preparations against mastitis.
Intramammary syringes are manufactured on modern equipment and do not differ from analogues of European manufacturers neither in parameters nor in quality.
The cannula of a syringe is very elastic and does not injure the teats of the udder. The cap of a syringe seals the nozzle of the flask and the piston perfectly sits in the flask body leaving no chance to leakage of the substance. The piston of a syringe ideally slides inside the flask due to the use of special polymer additives approved for contact with food, plastic plunger allows more smooth injections.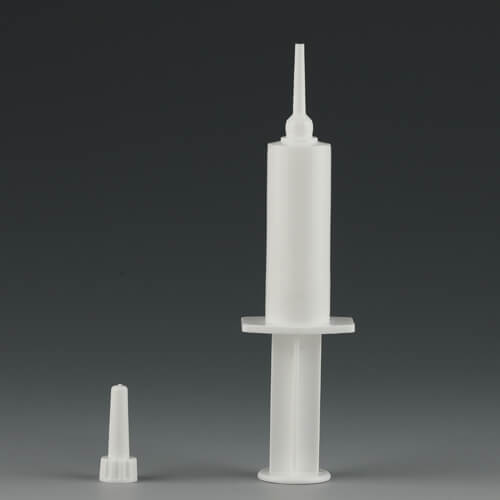 5ml syringe for cow mastitis
According to the feature of intramammary syringe, we can use syringe more friendly and conveniently. And Xinfuda as manufacturing of plastic syringe factory, we can offer 5ml, 8ml, 10ml, 13ml sizes for you.