How to choose intramammary syringe may be a common problem for new veterianry medicine manufacturer, intramammary syringe main be used in dry powder and lactation for cows.
Cow mastitis medicine usually used in a small volume, our most popular syringe for cow mastitis is 5ml and 10ml. There are a plunger, tube and cap, whcih can also as a container for medicine.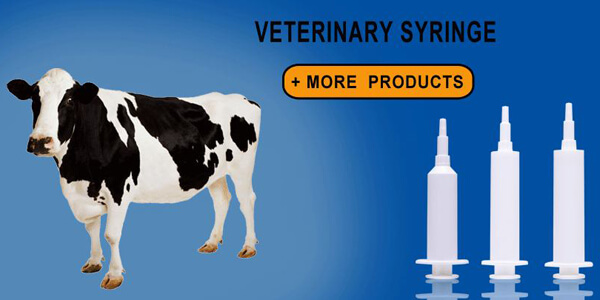 1. Direct injection, to avoid the staff to cause harm to themselves during the dispensing process.
2. Easy to use, no pollution: When gel medicine is used, only the needle cap needs to be taken off, directly injected, no cross-contamination, and the air is not exposed to the medicine, so that the safe injection is achieved.