The darkening of HDPE pharmaceutical bottles is mainly due to the decomposition and high crystallinity of HDPE materials. When the HDPE is in an amorphous state, it is translucent. Between 80-250 °C, HDPE material will produce crystallization, and the crystallization rate is the highest at 180 °C; the crystal has the same viscosity, the smaller the viscosity, the smaller the rearrangement resistance of the polymer segment, the easier the crystallization, and the degree of crystallization is also It is related to the residence time in the crystallization temperature zone. The longer the time, the greater the crystallinity. For thick-walled preforms, the central part is slow to dissipate heat and crystallize easily. When the crystallinity of the bottle is higher than 40%, the bottle is dark.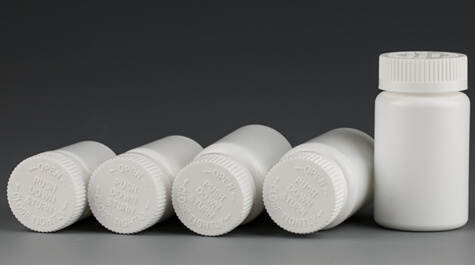 plastic HDPE pharmaceutical bottle
From the point of view of the production process, there is a possibility of increasing the crystallinity in the injection molding process of the HDPE preform and the reheating stretch blow molding of the preform. From the practical experience, it is more favorable for the whole production process and better control, so the cooling capacity of the preform injection mold should be strengthened.
The usual practice is to increase the pressure of the cooling water to above 0.5 MPa and the temperature of the cooling water to below 10 °C. For the reheating process of the two-step method, the heating time should be shortened as much as possible, and the heating temperature should be lowered. For the two-step production of hot filling, its heat setting process is to adjust the crystallinity and the orientation process of the relaxed amorphous portion, and the qualitative temperature can be appropriately increased to shorten the setting time to increase the light transmittance. In addition, the temperature is controlled between 150-160 ° C during the baking, and the time is controlled at 5-6 h.