Vitamin C tubes belongs to a special pharmaceutical packaging in the international, which has strong professionalism. The sealed fitting of bottle body and cap is important for avoiding vitamin C tablets wetting. It is the key step for vitamin C tablet manufacturer to choose suitable packaging. Except sealing, there are also some points need to pay attention.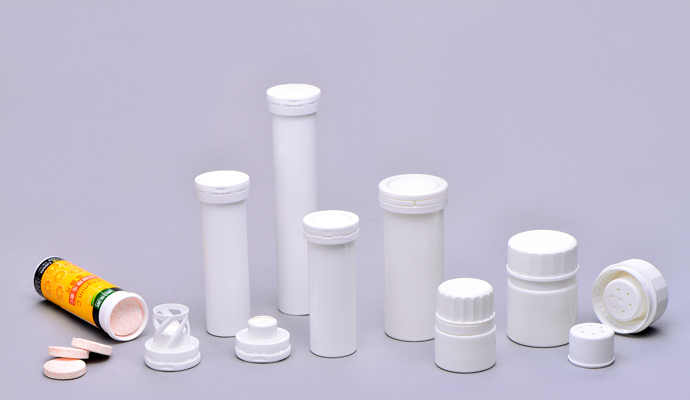 effervescent packaging
First, surface: Color uniform, no damage, no oil, good match.
Second, the moisture content of the drying agent:lower than 4.8%.
Third, anti-fall: desiccant must not be dropped
Fourth, board: moisture content below 6%, no fluorescence reaction, heavy metal less than 5 parts per million.
Fifth, dissolution: heavy metals, oxides and non-volatile substances.
Sixth, microorganisms: bacteria less than 1000, mould yeast less than 100, escherichia coli may not be detected.
Seventh, abnormal toxicity should not be detected.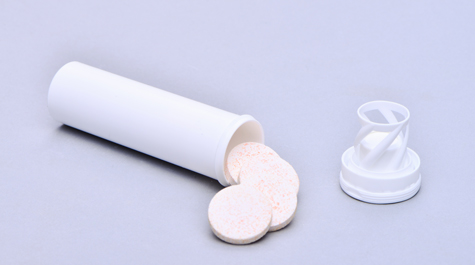 144mm plastic vitamin c tube
VC tablets tube has an important part is that spiral desiccant cap, spiral desiccant cap is the international univerisal cap for effervescent tablets, the structure has high requirement for mould design, even some countries can not volum production. The spiral in the cap can buffer the impact of the transport process, thus protecting fragile effervescent tablets will not be damaged.
The selection of high-quality vitamin C tubes will also need to analyze the strength, equipment and comprehensive quality of the manufacturers, and the high quality of the enterprise products will be stable, which will help your products to be more smooth in the competition.