Usually people use child resistant cap to avoid children easily accessing harmful contents in a container? Child Resistant Caps (CRC) that can be used on either plastic or metal containers. CR Caps for plastic containers range from 20mm to 89mm, while caps for metal containers range from 1 to 1-3/4" and 30mm.
So pharmaceutical packaging manufacturer usually use high quality to keep the packaging is healthy for kids, there usually has 'Push Down&Turn ' on the cap, it is the right way to open the bottle.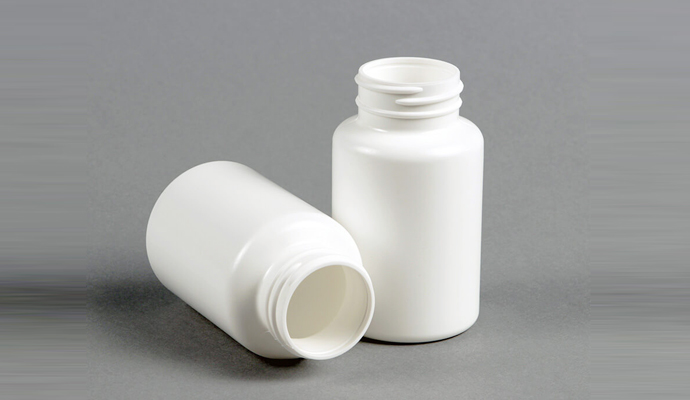 round plastic bottle with child resistant cap
So how to choose child proof containers?
First, choose the main raw materials and additives formula of plastic bottles. The product standard for solid plastic bottles specifies the applicable main raw materials, and must meet the requirements of non-toxic, non-odor, etc. Since there are many kinds of main raw materials available, it is necessary to select the comprehensive properties of the raw materials. Generally, high-density polyethylene and polypropylene bottles are used for tablets. If PET is required for transparency, if the drug needs higher barrier properties, and the light-blocking and opaque, the brown PET bottle is used, and the barrier property is better as PEN bottle. Liquid dosage forms generally use polypropylene or polyester bottles as the main raw material.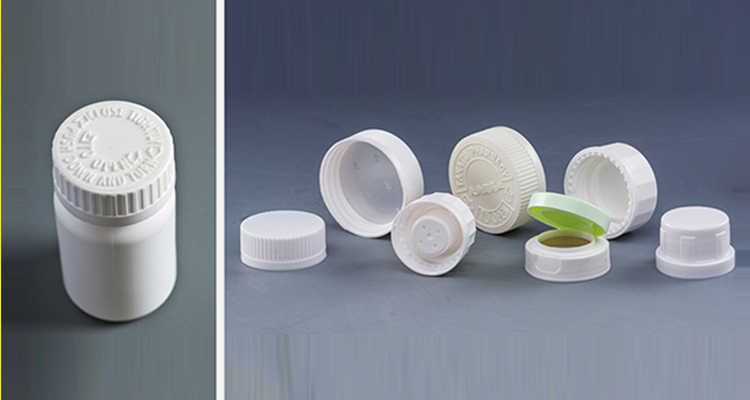 details of child proof containers
Second, the sealing of the bottle and the cover, water vapor permeability. Sealability and water vapor permeability are two important technical indicators for pharmaceutical plastic bottles, which play an important role in the stability of the charge.
Third, the quality standards of plastic bottles. From the product quality standards of the production plant, the quality of the product can be analyzed and judged. Pharmaceutical plastic bottle enterprises should set enterprise standards that are stricter than national standards and industry standards.

Fourth, the quality assurance system. Auditing suppliers has become an essential part of the procurement of plastic bottles. Through auditing, a comprehensive and correct assessment of the software and hardware facilities, technical equipment and quality level of the production plant can be made.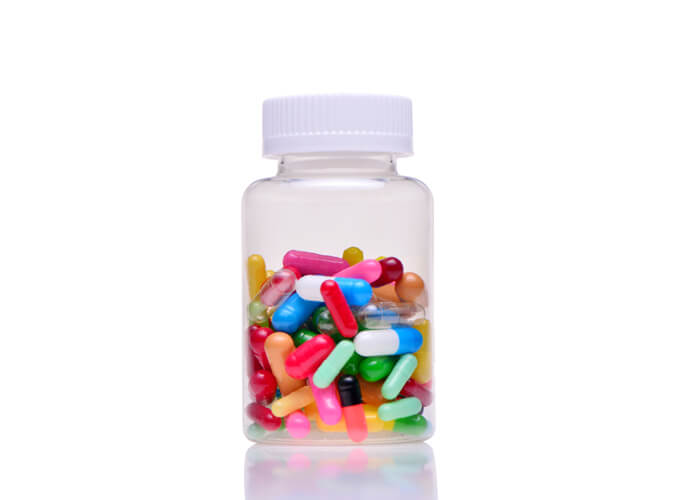 PET bottles with child resistant cap
Fifth, the stability and compatibility of the plastic bottle. The selection of plastic bottles, especially new drugs using new plastic bottles (or new materials, new processes) should first carry out a charge test to examine the stability of the charge and the compatibility between the plastic bottle and the drug. The penetration, dissolution, adsorption, chemical reaction and denaturation of drugs and plastic bottles must be determined by scientific testing.