In the past few days, the Ministry of Agriculture and Rural Affairs mentioned the promotion of the revitalization of the dairy industry by promoting the transformation and upgrading of animal husbandry by quality, and thoroughly implementing the "Opinions of the General Office of the State Council on Promoting the Quality and Safety of Dairy Revitalization to Ensure the Quality and Safety of Dairy Products" and Strengthening the Quality of Milk Sources. Base construction. Implement the Xiaokang Milk Action and promote the National Student Drinking Milk Program." Dairy cow mastitis is a common multiple disease in dairy cows. How to prevent dairy cow mastitis from occurring, it is necessary to prevent the farm in advance. The most common form of prevention is the cow's breast implant. The cow's breast implanter is a package for the infusion and is also used as an appliance.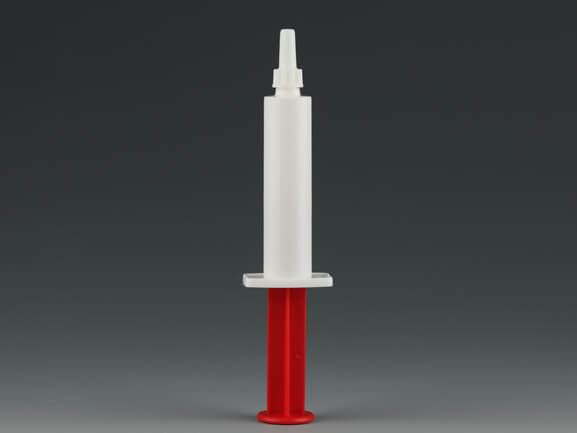 feature of intramammary plastic syringe
Udder injector features as follow:
1. Good sealing performance, using 2 times of medical pre-filled national standard for inspection;
2. Sterile, produced in Class D clean workshop, can be sterilized by ethylene oxide sterilization equipment to ensure sterility.
3. Easy to operate and easy to use.
4. The dosage is accurate, which can effectively reduce the drug residue.
Concerned about the health of milk products, we must first ensure the health of dairy cows, prevent the injection of cow mastitis and other diseases, and use reasonable prevention and treatment methods to ensure the healthy and green development of milk products!