Plastic syringe as a packaging for animals is popular in animal health. Dosing syringe for animals paste as a medicine volume control tool, the following is the advantage of plastic dosing syringe.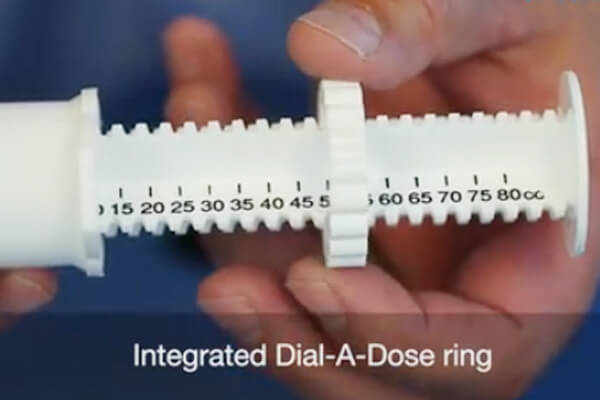 First, there are scales on the plunger, and a ring on the plunger, you can turn the ring to control the scales you want.
Second, although the plastic syringe is disposable, but the dosing syringe can made the medicine use for some times according the volume.
Third, dosing paste syringe is more friendly for animals.