The effervescent tube is used to store effervescent tablets and moisture-proof drugs. Currently, the use of effervescent tube is relatively common, and its own design features are popular in the market.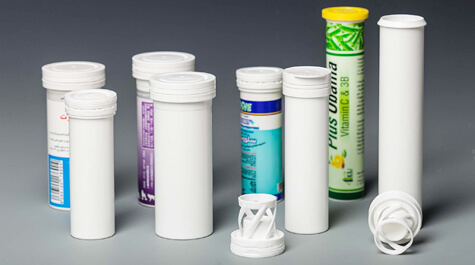 The characteristics of the effervescent tube are mainly embodied in the bottle cap. 1. The bottle cap is provided on the bottle cap. The bottle cap is provided at the bottle neck. When the moisture cap is covered, the anti-theft ring will be stuck. When it is opened, the anti-theft ring will automatically fall off. For anti-theft effect. 2. There is a coil spring on the bottle cap, which can fix the medicine to prevent the bumps from being shaken during transportation. 3. There is a small medicine warehouse on the lid of the effervescent bottle tube, which contains the desiccant. The separation of the desiccant and the medicine ensures the safety of the medicine, and also prevents the medicine from being damp and affects the quality of the medicine.
The effervescent tube cap and the bottle body have a good sealing effect, and the excellent characteristics of the pharmaceutical packaging are currently applied to more and more products, which plays a very good role in promoting its development. The competition for domestic medicine is becoming increasingly fierce, and the homogenization of products is serious. Only good products can improve their competitiveness when they develop on differentiated functions.