Vitamin C effervescent tablets have developed rapidly in recent years, especially due to the impact of the new crown pneumonia epidemic, people are paying more attention to daily vitamin supplementation. Effervescent tablets are a special preparation that contains effervescent disintegrants, so the packaging of effervescent tablets is also different from ordinary pharmaceutical packaging.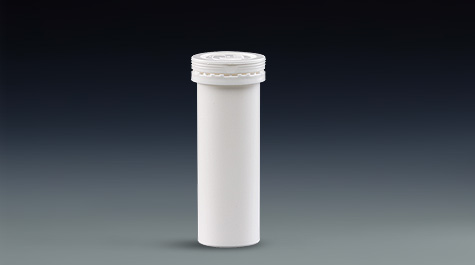 The first is the bottle body of the effervescent tablet packaging, which is a straight barrel-shaped bottle. The dosage form of vitamin C effervescent tablets is generally relatively large, so the diameter of the bottle body is generally slightly larger than the diameter of the tablet, which is convenient for the filling of the medicine and the smooth removal of the medicine.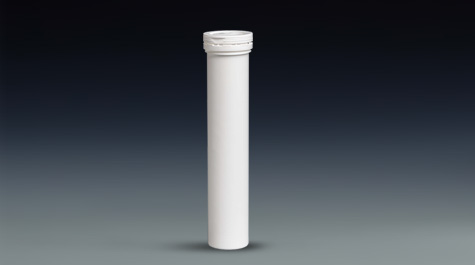 144mm eff tablet tube supplier
The second is the cap of the effervescent tablet packaging. The bottle caps of ordinary medicine bottles are generally made of cardboard and the bottle cap skeleton in Donggou Village, and they are sealed with aluminum foil. And this kind of packaging adopts a spring cover which has moisture-proof function and can well protect the tablet transportation safety. Due to the particularity of the dosage form, after filling the vitamin C effervescent tablet, the space in the bottle is limited, and if this kind of tablet gets damp, it is easy to deteriorate, so put the desiccant in the small medicine bin on the top of the bottle cap to absorb Moisture inside the package. The spiral spring on the bottle cap is made of LDPE material, which can compress the tablet to prevent it from destroying the integrity of the tablet due to various external forces during transportation.
The characteristics of the packaging of effervescent tablets are mainly reflected in the shape of the bottle and the cap. This special design meets the needs of filling, storage, transportation, and use of vitamin C effervescent tablets, and better reflects the packaging. The functionality.