Animal feeding medicine is more and more in our daily life, animals like pets, horses, birds and so on. Plastic syringe as a container and tool for animlas medicine, there are 20ml, 30ml and 60ml.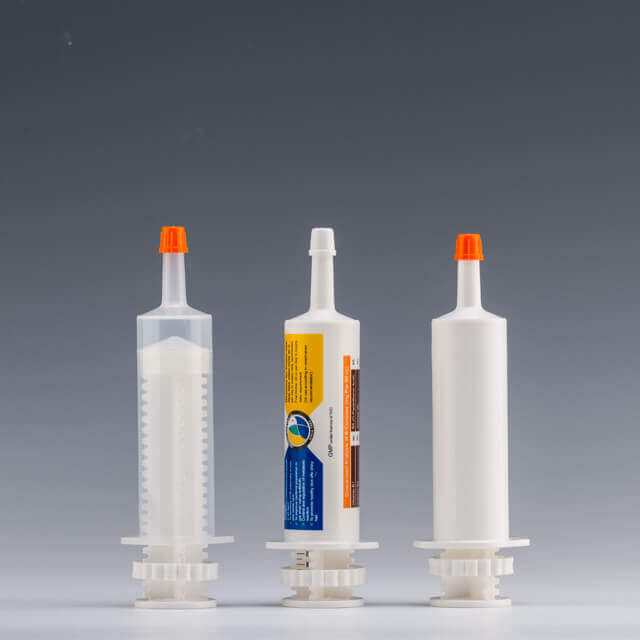 60cc feeding syringe
60cc feeding syringe is more popular in horse supplement, 30ml and 20ml is more populer in pets like dogs and cats. Easy to use, non-polluting: pre-potting syringes only need to remove the needle cap, direct feeding, no cross-contamination, the air is not exposed to drugs, truly safe feeding.
For larger viscosity injection during use more residual liquid, dosing syringe can minimize the residual liquid, more accurate dosage.