Usually vitamins and minerals for animals are tablets or gel medicine, maybe tablets are more friendly for human. Powder and gel are more suitable for animals like horses. Quality vitamin or mineral formulas offer nutrients that may be deficient or imbalanced in the horse's diet to help maintain health and vitality.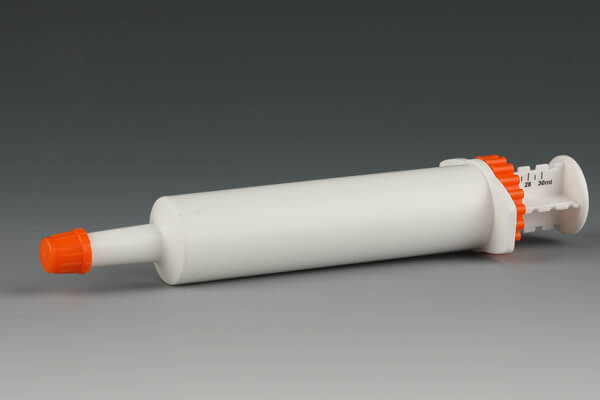 30ml paste dosing syringe for vitamins and minerals.
1. Through the US DMF filing and EU CE certification;
2. Using ethylene oxide gas sterilization, sterilization is complete;
3. Can be completed in the high-speed assembly line and sealing, saving labor costs;
4. Scale ring control scale, to ensure The precision of medication;
5. Using imported raw materials, good flexibility.